Dolores Park: Refugee Camp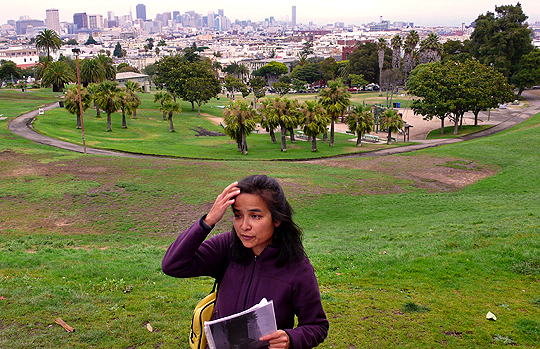 Tam Tran is awesome.
Today I took advantage of the fantastic free walking tour organization, SF City Guides. It's officially a part of the Public Library (the guides are all volunteers) and has an interesting history of its own. I decided to take as my inaugural tour one that covers my neighborhood.
More details and photos after the jump…

Here are the unknown nuggets I found (smart-asses and nerds, feel free to berate me in the comments):
After the quake/fire of 1906, Dolores Park was one of 11 staging grounds for temporary cities of small, portable houses called "refugee shacks." They provided homes for 16,000 displaced San Franciscans and were re-named "earthquake cottages." There is one left in the Mission being used as a residence.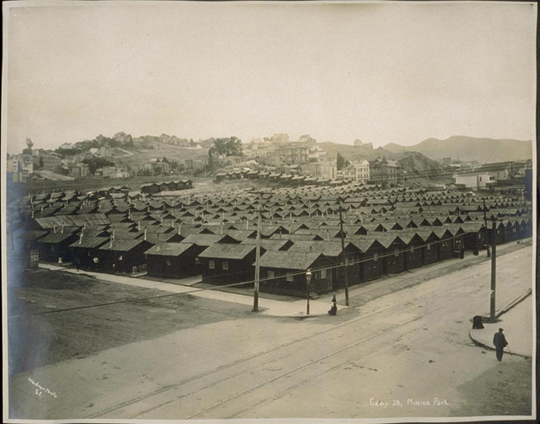 City of "earthquake cottages" in Mission (what is today "Dolores") Park.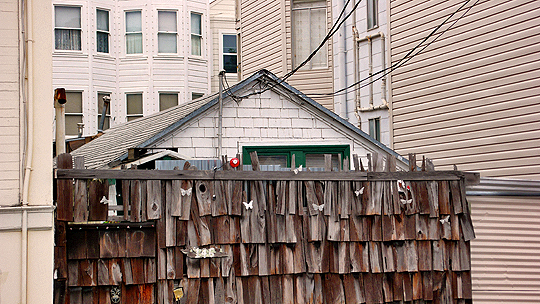 I believe this is the only surviving cottage in the Mission today.
The Spanish stole the SF peninsula from Native Americans, founded Mission Dolores and Presidio, and duped the Ohlones into building and tending the ranchlands, in part, to cock-block the Russians, who were making vodka-fueled love to the North American continent from Alaska down the Pacific Coast.
I plan on taking more tours with SF City Guides.