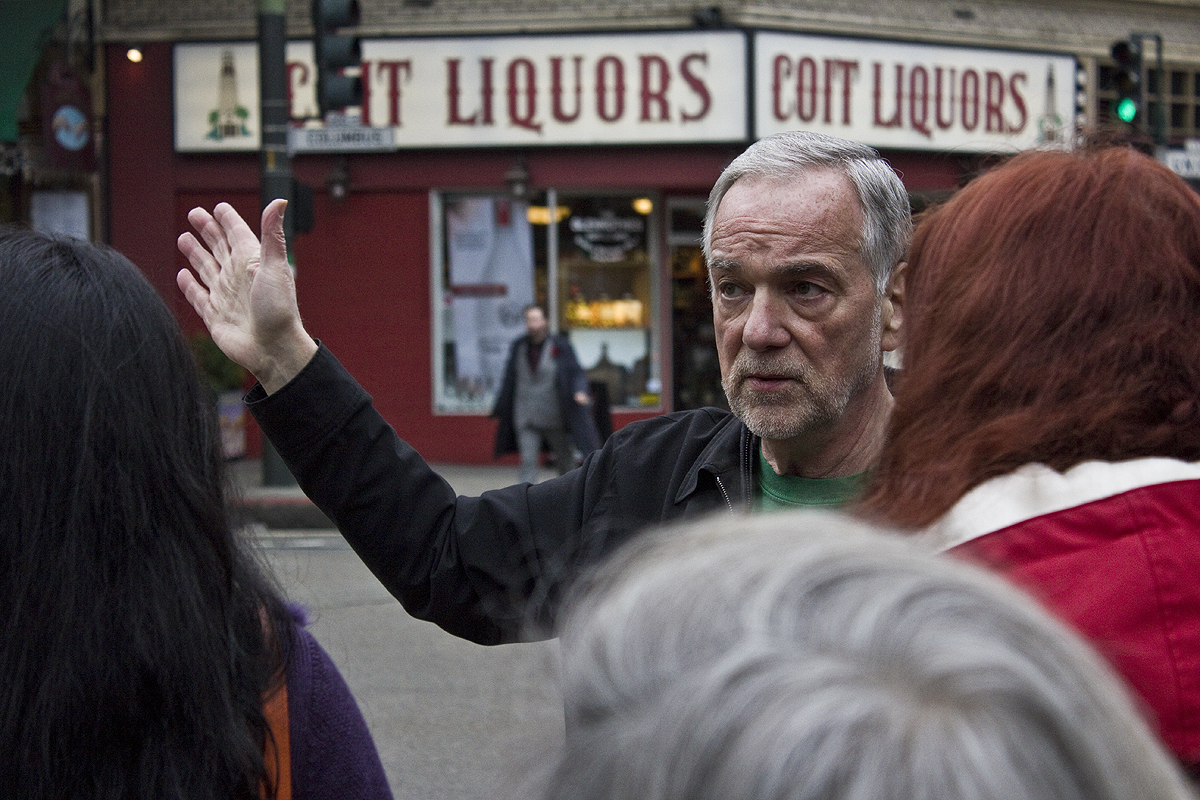 Gianni Mola has been hard at work extending his outreach beyond the online cooking show I've helped him produce. He's done some live demos, and now, he's doing walking tours of North Beach.
For 90 minutes, he guides folks around the heart of North Beach, telling the culinary story of his "village." He points out his favorite restaurants, and those with historical influence. He caps it off with a pizza tasting. I might be biased, but trust me, he's a fantastic guide.
He's offering a 25% discount off the normal $12.95 rate, so for under 10 bucks you get a tour and food. The next one is this Saturday, but there are only 15 walkers at a time.
If you're looking for something fun to do this weekend in the nice weather, consider this.
Ongoing tour calendar is here.
Gianni of Gianni's North Beach reports that local food radio icon, Gene Burns, is pushing the idea of a food war with NYC to settle the issue of culinary superiority once and for all:
He even claimed he once tried to organize a battle, but that NYC declined because they knew they'd lose, for the following reasons:

We have great local produce, fish, meats, cheeses, artisan food products and wines.
Culinary talent, ethnic diversity, and fabulous food opportunities abound.
We're passionate and serious foodies.
Well, duh.
The panel discussion Burns appeared in was part of the opening of a new food exhibit at the public library.
In the Skylight Room is a collection of ephemera devoted to food and sex. What's more sexy AND appetizing than a mermaid riding a lobster?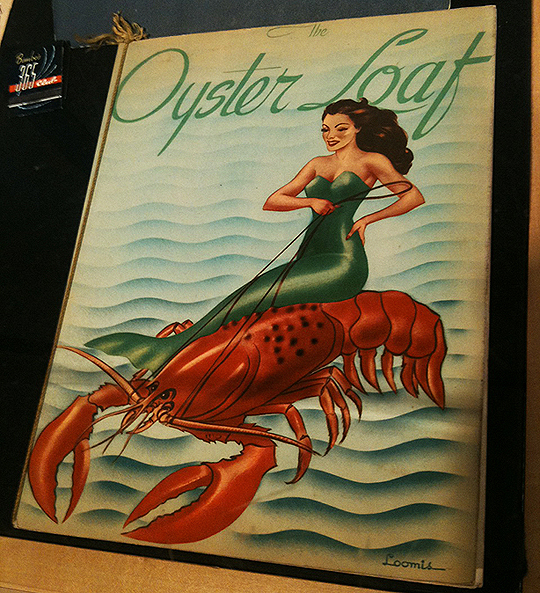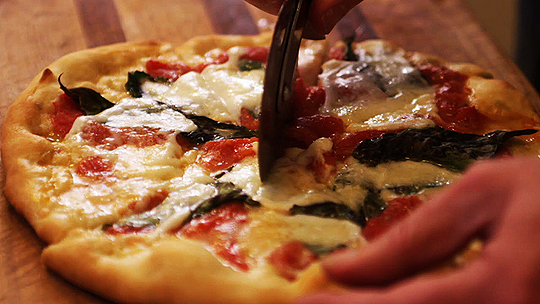 A while back I did a video piece about Gianni Mola, a colorful North Beach resident who showed us around the neighborhood, claimed (while standing at the edge of Chinatown) that "fresh Italian blood" was coursing back into the restaurant industry, and then took us up to his kitchen while he made gnocchi from scratch.
Afterwards, he asked me to help him create a web cooking show, and I obliged.
Check it out at Gianni.tv. The concept is to show Gianni's "village" lifestyle in North Beach: how he uses his favorite local food purveyors to source the meal he cooks that night for friends; the importance of "time and place" (seasonality and regional diet); and simple kitchen techniques that can allow anyone to make authentic Italian dishes and meals.
Episodes already released include recipes for Pizza Margherita, Porchetta, and San Marzano tomato sauce.
Subscribe - via Facebook, Twitter, YouTube, or RSS - to be notified when the next episode drops (about how to create an authentic southern-Italian Sunday Gravy).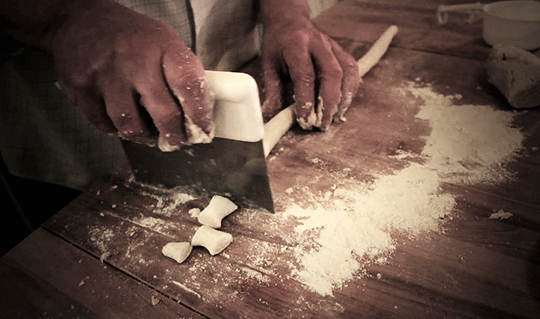 Presented through the eyes and hands of local North Beach resident, John "Gianni" Mola, a former poverty lawyer and Old World Italy aficionado, this video first touches on Chinatown's growth into previous North Beach territory, then presents some restaurants that are part of what Mola sees as a trend of Italian immigrants coming back into North Beach.
It finishes with him sourcing and making a gnocchi dish from scratch. Do not watch this video while hungry!
Follow SU on Twitter.
Featured spots

View Spots Unknown Map in a larger map