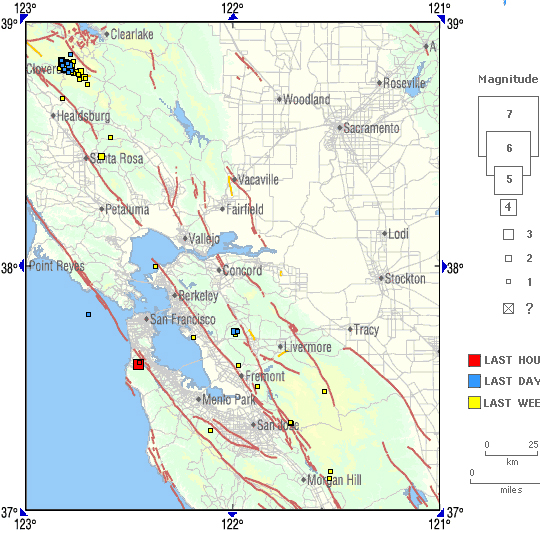 Exactly 105 years ago, the earth shook. Yeah, kind of like that. (Well, not really like that.)
But thanks, San Andreas Fault, for pitching in to help us all celebrate the Big One! We feel you really care.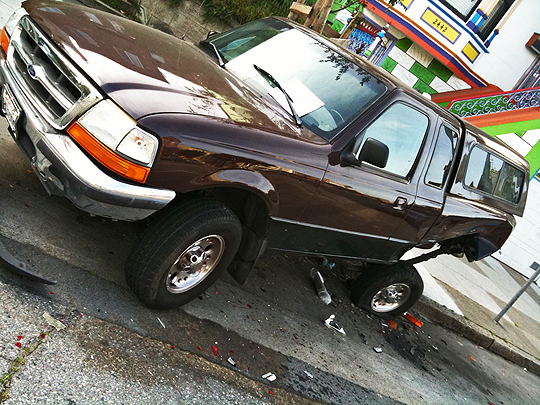 I hit you because I love you. Will you be my Valentine?
This just might eclipse Brian Wilson's 8MM/Machine meme.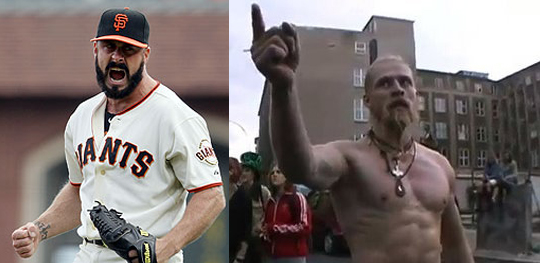 Someone over at Men's Daily Forum beat me to this, but it must be posted nonetheless...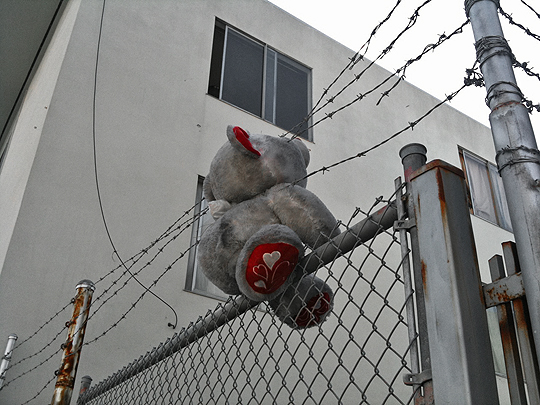 I think we've all been tempted to go over the wall at some point by the apparent harmlessness of barbed wire. Learn from this Teddy Bear's mistakes and save yourself some grief. (Then again, at least he died yearning for freedom.)
(Spotted on Capp Street near 17th.)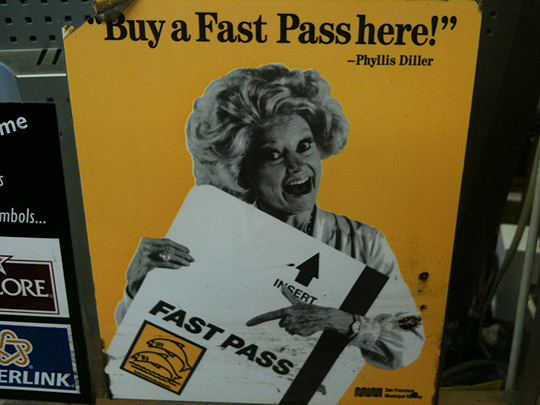 While we were at a pawn shop on Mission Street, Steve spotted this. (What's with the two jumping fishes?)
MUNI should totally bring back Phyllis Diller for the Fast Pass! At 93, she's got 5 years on Betty White. I even did their graphic design work for them: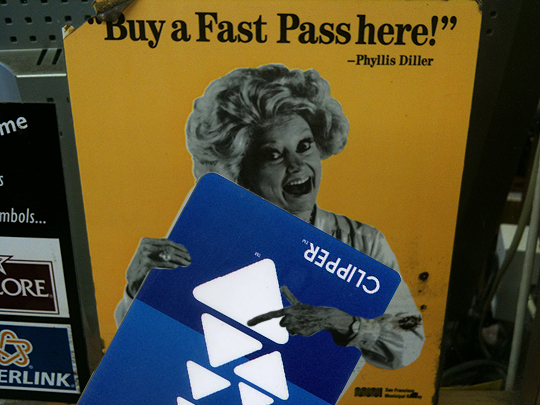 Rusty Wells is the lynchpin of Urban Flow yoga studio in San Francisco, where practitioners regularly bask in the love and acceptance of the universe.
But who says a yoga master cannot also possess a shocking killer instinct? Yin and Yang, folks...
You will be singing the ridiculous chorus for hours, I promise.
I'm unsold on whether Abraham Linkin is "an unpredictable, unapologetic and extremely creative Alternative Comedy Hip Hop duo," but I will say this: Daniel Jarvis cut one helluva video for their ode to bargain shopping.
You can't go wrong with such great San Francisco locations, funny interaction with the streets, a catchy hook, and solid editing skills.
"Pots for mah kitchen!"
UPDATE: Just realized Uptown Almanac blogged a low-res version of this yesterday.