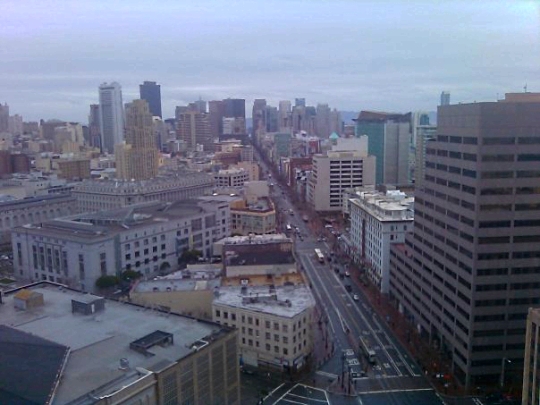 North up Market Street from Fox Plaza.
(Thanks, Sandra!)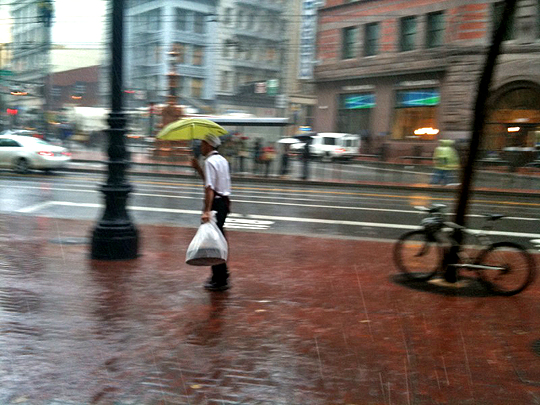 If you think the streets are bad after today's downpour, you should see what's going on underneath the streets.
San Francisco has an antiquated sewer system, but with a "green" twist. It's the only community in California that operates a predominantly "combined" system, which means our wastewater and our stormwater flow through the same pipes to the ocean/Bay. More after the jump…
Continue reading Turn On The Pumps!