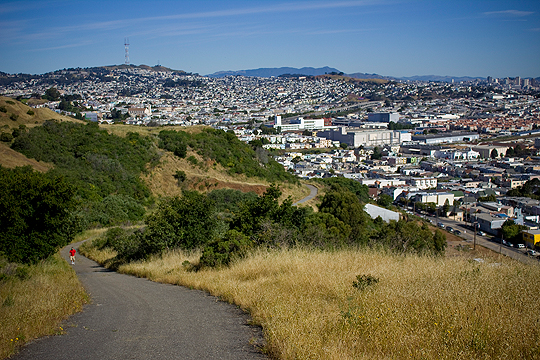 Courtesy of the City Guides Facebook page, this article from the Seattle Times shows how to have a luxurious good time in San Francisco on a tight budget.
The article is a bit more thorough and creative than most of its type, but I'd take it further and, for the truly adventurous, try using CouchSurfing.org to avoid paying high city hotel room rates – you'll also meet real locals in the process.
Can't make it to China, Japan, France, Italy or Mexico this year? Explore San Francisco's ethnic neighborhoods and attractions, and circle the globe without leaving town… Dim Sum in Chinatown? Panini in Italian North Beach? Both are tempting, but we settled on the Mission District for an afternoon of street art, tacos and ice cream.
I do love that they recommend free City Guides walking tours, something every SF local should take advantage of (be sure to donate!). Last year they served nearly 40,000 walkers, and have dozens of tours, most of which can be dropped in on without a reservation. (Full disclosure: I recently graduated from the excellent guide training program at City Guides; stay tuned for more details.)