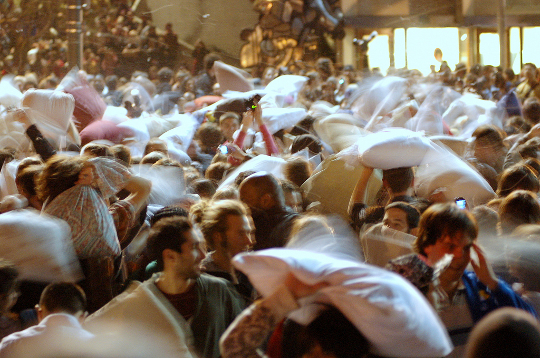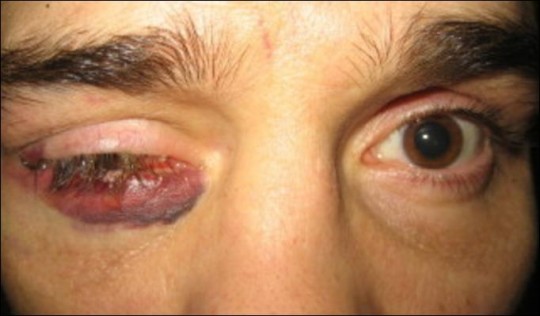 We loves us a good pillow fight as much as the next guy, but this press release just sent out by the Department of Public Health suggests they aren't as "soft and fluffy" as they seem. It includes the above nasty photo and cliams:
Hospital records show that 17 individuals with a range of injuries were admitted to the emergency room after last year's pillow fight in Justin Herman Plaza.

"Folks should be aware of the danger of corneal abrasion, penetrating injuries, and even orbital fractures," according to [Director of Health Mitchell H. Katz, MD].

While feathers are soft and pillows as a whole don't tend to injure, a quick scrape of the edge of some fabric can cause serious harm, said Katz. Not to mention the occasional wild swing that results in the collision of a person's clenched fist with a sensitive region like the eye. We recommend refraining from such public displays of violence, even if they are out of an innocent desire to have fun.
Be safe out there, kids.
UPDATE 2/14/2010: This post is a joke.