The Battle for Edgehill Mountain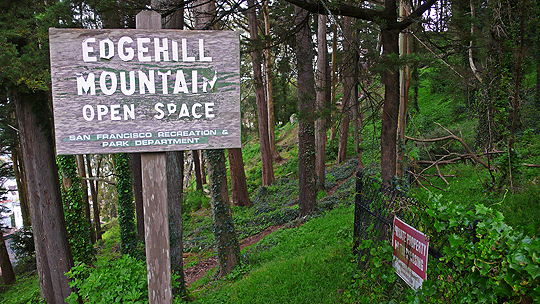 It's wedged between Mount Davidson and Forest Hill, and it offers some amazing vistas and a thriving natural area, but you won't find Edgehill Mountain or its open space labeled on any official maps. Yet.
Because it's San Francisco, there is of course an epic clash between good and evil unfolding on this obscure, scenic bump in the topography. Land developers vs. stewards, citizens vs. city officials, native vs. invasive plants – and stuck in the middle, a humble little hillside that just wants to be who it was meant to be.
Large homes – many of them owned by Italian land magnate Angelo Sangiacomo – are densely-packed right up to the summit, but the south side is too steep. This fact was demonstrated several times in the past when large portions of the hill turned to mud and slid away. In the '50s a house was taken out entirely, and in 1997 mud crashed into some unfinished homes.
The city refuses to maintain Edgehill Way, the single-lane road that circles the crest. A patchwork of filled potholes and an abundance of foliage make it feel like a country road in the middle of the city. The lookout facing south at Mount Davidson is quite special: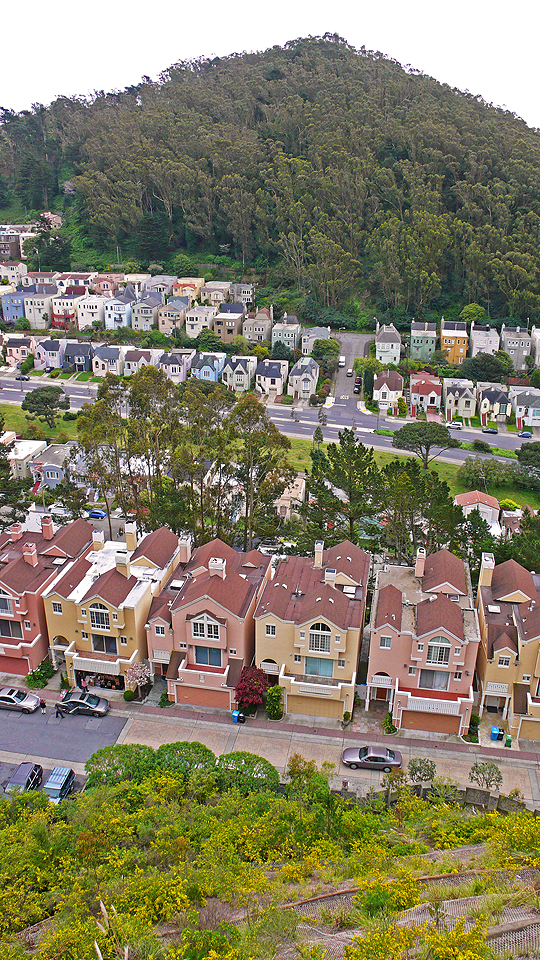 On a clear day you can see the ocean from the park.
Edgehill is easily accessible from the Forest Hill and West Portal Muni stations. Check the Spots Map for exact location, and then visit. Go on a second Saturday for a work party and help local resident Stan Kaufman, president of the Friends of Edgehill Mountain Park, and Randy Zebell of SF Rec & Parks fight the good fight against non-native weeds.