Albion Brewery & Castle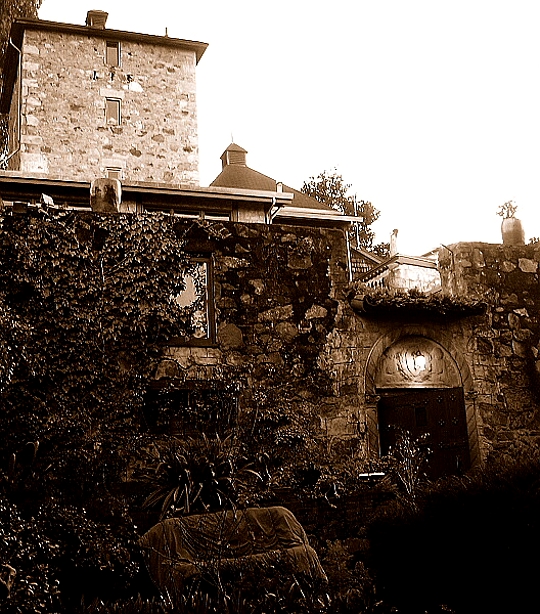 In 1870, an enterprising English immigrant to San Francisco built a castle home on top of a secret cavern spring and used its cold, pure water to brew beer.
Albion Porter & Ale Brewery lasted until 1919 when Prohibition forced it to close. It was resurrected in 1928 as Albion Water Company, selling bottled water, which it did until 1947.
It was almost destroyed to make room for a freeway in 1961, but survived. It stands today on its original spot in Hunter's Point. The caverns still exist as well, and the spring generates 10,000 gallons of fresh water every day, which empties into the Bay. (The castle once served as the office for Laughing Squid's web hosting tech support crew.)
It went up for sale in September 2009 as a private residence for $2.9 million. Does anyone know its current status?
Here are some brand new photos of the caverns, posted to the Oakland Museum of California's Facebook page.