City of Smarty Pantses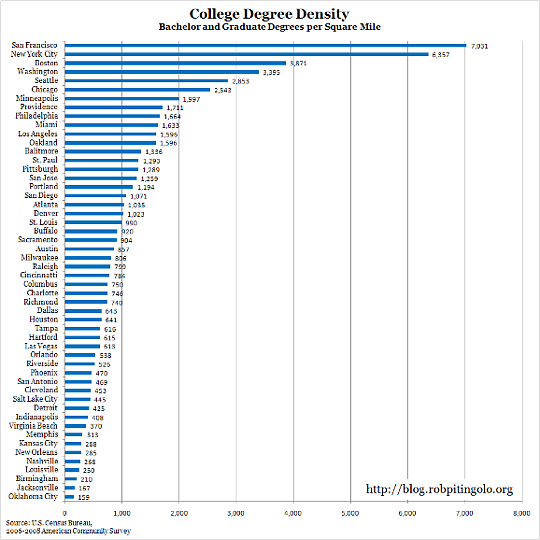 Oh man. This is really not helpful.
I already feel enough pressure to be as awesome as the average San Franciscan, and take enough hits to my self-esteem as a result. So, here are a few clever San Francisco thoughts (or the closest I can come to clever before finishing my coffee):
San Francisco residents already knew this.
This chart is going to be endlessly referenced as soon as The Big One hits.
So SF is both smart and dense? Clearly they need more San Franciscans working for the Census.
Suck it, New York.