Dorothy Erskine Park Exists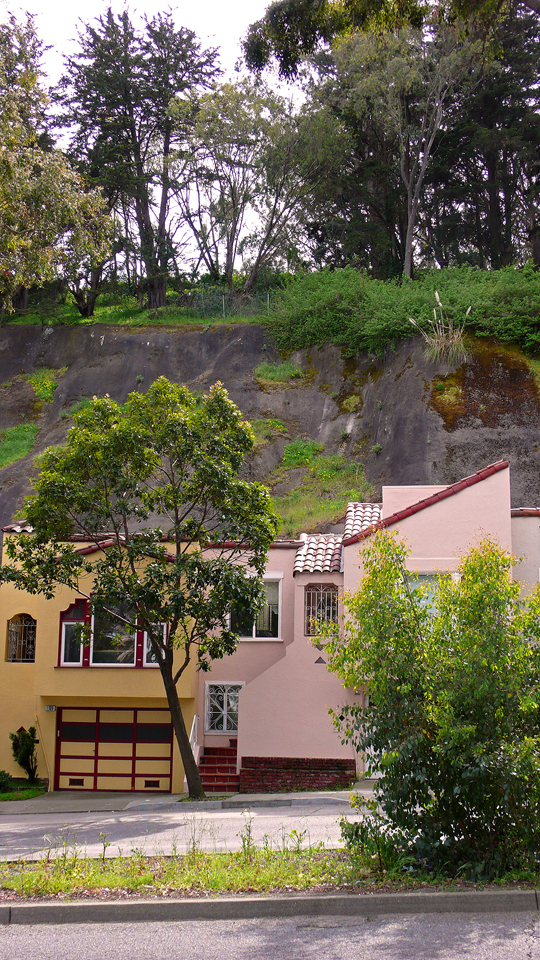 If you've ever walked up Bosworth from the Glen Park BART station, you've probably glanced at the little cliffside pictured above. You see that strip of greenery on top? It marks the edge of one of the city's lesser-known parks, named after an early advocate of open urban spaces.
The number one reason to peel off on your way to Glen Canyon Park, or slip over from the Sunnyside Conservatory and visit this little perch is for the South-facing view at the top amidst the charming miniature forest.
Coming in a close second, is bragging rights. I guarantee less than one percent of your local friends have ever heard of it. (My friend Steve gave me his Erskine "virginity" there on Saturday, and he lives just a few streets over.)
Oh, and there's a tire swing: