Has Anyone Seen the Twin Peaks Coyote?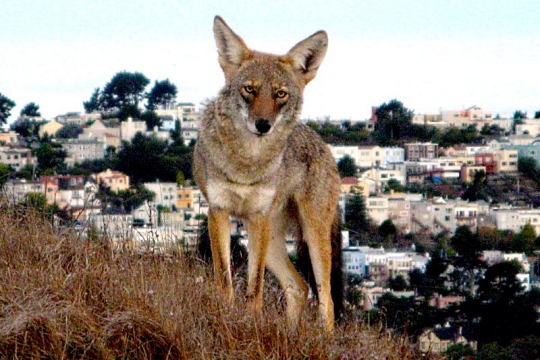 I guess I've been a little behind in the city's coyote news. I know of its presence in the Presidio, Golden Gate Park, Glen Park, and Bernal Hill, sometimes with lethal consequences. But until my girlfriend gave me a small self-printed booklet from (of course) Dog Eared Books, I was unaware that there was a coyote on Twin Peaks.
Aside from the author's account, I've been unable to find any mention of this urban canine carnivore. Have you seen it? Can you point to any online resources about it? I hope it has fared better than some of the others.
And, if you get a chance, don't miss the KQED special, "Wild at Heart," about SF's urban wildlife. Here's a trailer from a derivative DVD: