"Missions, my lord, missions – that is what this world needs"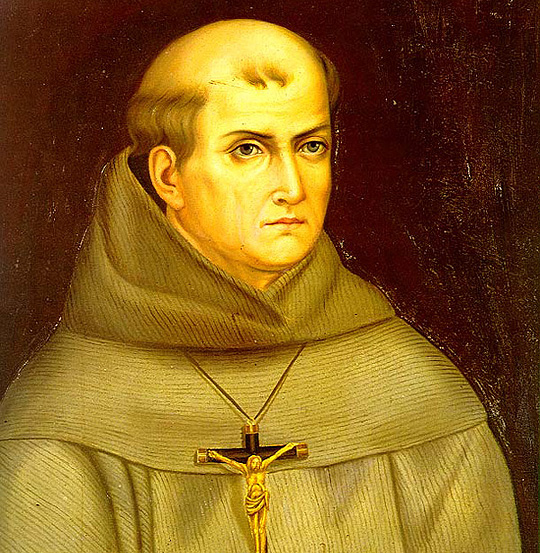 So wrote Father Junipero Serra, that great self-flagellator, to the Spanish Commandant General upon encountering the welcoming Ohlone Indians on the land that is now San Francisco. Congregations of Indians were struck with awe as Serra struck his body with chains, pounded his chest with stones, and burned it with hot candles.
He dreamed of a utopian 10-year apprentice program whereby, after intense "rehabilitation," the native residents would have fully adopted the customs of European living and could be given back some of their land as devout Catholics. More after the jump…

They would set up little farms around the missions, flocking to the ringing of the mission bells each Sunday. Their farms would prosper, and these new Christians would quickly set an example for the surrounding heathens who would in turn move into the missions to serve their ten years of apprenticeship. Soon the entire country would be filled with pleasant little farms and a sober, virtuous people. The missions, having fulfilled their functions, would be handed over to parish priests, and the Franciscan fathers would move on to save the souls of other, more distant heathen. (Excerpt from The Ohlone Way: Indian Life in the San Francisco-Monterey Bay Area)
Things didn't exactly unfold according to this plan. Today, the remaining Muwekma Ohlone descendants are landless and are not recognized by the federal government.
The Muwekmas, who have never left their ancestral homelands, have been waiting for a response from the United States Government since 1906. In 1972, as a result of the 1928 California Indian Jurisdictional Act, the U.S. Government made a token payment of $668.51 (this is with interest since 1852) as compensation for the illegal appropriation of California land, minerals and resources.