Native San Francisco Shrub – Not Dead Yet!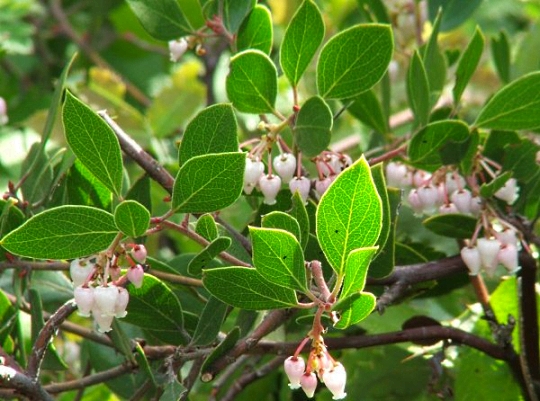 The Franciscan Manzanita, a shrub thought to have been made extinct when its habitat in the SF cemeteries of old was eradicated, has been discovered growing wild near the Golden Gate Bridge. More after the jump…

[Botanist Daniel] Gluesenkamp reportedly spotted the rare shrub, which he was familiar with through his scientific work, as he drove from the Golden Gate Bridge into the Presidio. He later visited the site to confirm his sighting — the first in nearly 70 years.
Environmental groups are trying to get it classified as an endangered species, and the $1.5 billion Doyle Drive replacement project would seem to present a potential danger to the plant, but it is not expected that the project, slated to begin this month, will be affected by the recent discovery.