Clearly, the stingray is the star of this video, as it should be. The cruel, matter-of-fact way that the fisherman handles it doesn't seem to lessen its sinister awesomeness.
Perhaps it's a good symbol for this whole area of San Francisco.
This video covers Candlestick Point, Yosemite Slough, South Basin, and India Basin. Stay tuned as we explore the entirety of San Francisco's coastal edges in an ongoing series of vids.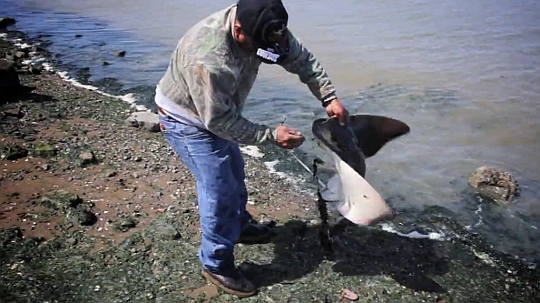 View Spots Unknown Map in a larger map