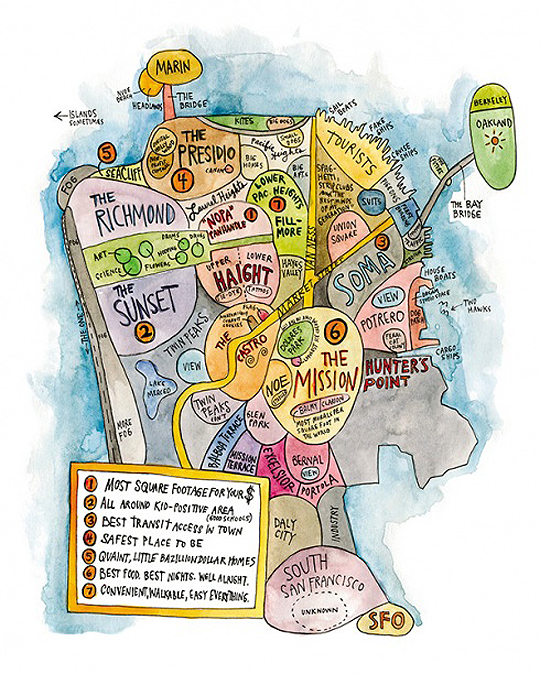 Tenderblog thinks so:
First off, where are the black neighborhoods? The Loin has been rather ignored. Fillmore is just part of Lower Pacific Heights. Western Addition is non-existent. Then there's Hunter's Point which has no "clever" tongue in cheek comment to it and is just colored black in what I assume is some allusion to there being blacks that live there… I realize that 7×7′s audience (if there actually is one) is just poshy, clueless ass clowns, but still, this is pretty blatant and is more than just an oversight, but more reflection of the artist and the magazine's views of this supposed rainbow city.
Hmm. Also odd is that the Marina District isn't on the map, which seems to be where a lot of the magazine's readers would reside.