Would This Stop Golden Gate Bridge Suicides?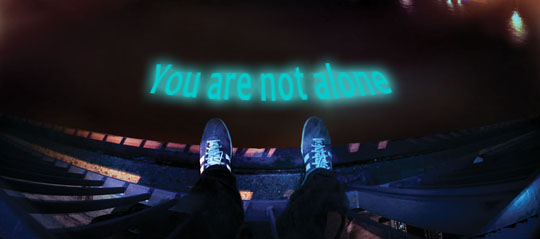 Serbia's Suicide Prevention Office hired McCann Erikson to create this ad campaign that projects words of support onto the water under jump spots on Belgrade bridges. The message can only be seen when looking down from the spots.
Why not try it on the Golden Gate?
(Spotted @)