26 Nixed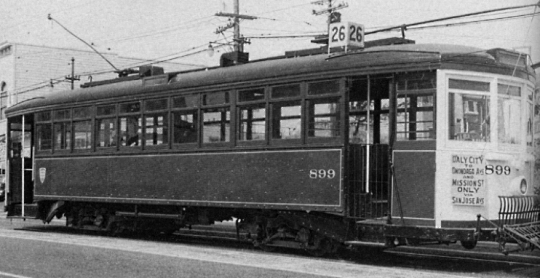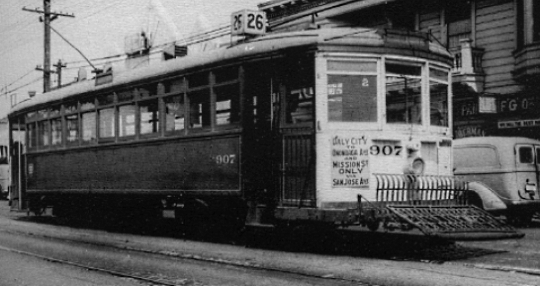 It's bad enough that the elimination of the 26-Valencia will wreak havoc on my personal life. But it turns out that the line I often stumble upon to get home has been running since 18-fucking-92 (shown above in its 1943 variation).
Back then, it was a trolley that ran from Steuart St. near the Ferry Building all the way down to the cemeteries in Colma. Shit, if that still ran, I could take it to Target!
The final insult is that, apparently, electric streetcars themselves were largely built in San Francisco as a way to develop the Sunnyside area – my homeland – for its real estate. And this is how I'm repaid – with forced late-night pedestrianism and wallet-thinning cab rides.