Rick Prelinger's Lost Landscapes of San Francisco 4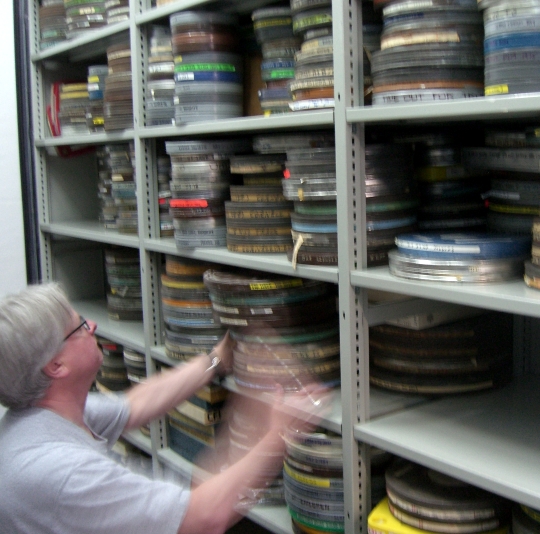 "Guerrilla archivist" Rick Prelinger is once again joining forces with the Long Now Foundation for the 4th in his series of screenings titled, "Lost Landscapes of San Francisco." More after the jump…

In the first talk of this series, Rick unveiled a jaw-dropping, now-famous restoration of a first-person perspective streetcar ride up Market Street, circa 19056. Prelinger cites a rumor that the photographer hired his friends to dodge across the tracks to make the film more "edgy."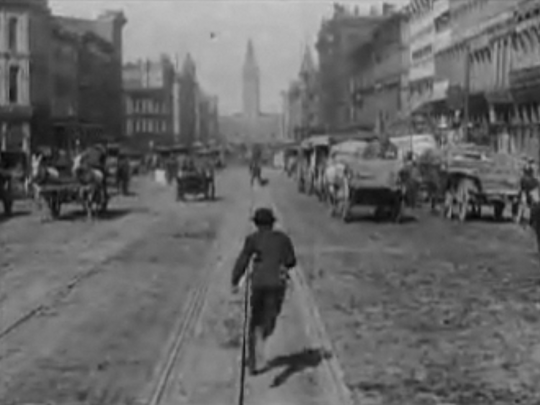 Danielle Engelman, Community Development Director for the Long Now Foundation, says:
As in past years, Lost Landscapes 4 will be an eclectic montage of rediscovered and rarely-seen film clips showing life, landscapes, labor and leisure in a vanished San Francisco as captured by amateurs, newsreel cameramen and industrial filmmakers.

This year's Lost Landscapes will include much new and unseen material from Prelinger Archives and other collections, including newly discovered films shot by longtime San Francisco residents. Unlike most film screenings, Lost Landscapes relies on audience members for the soundtrack — we encourage viewers to interact with the film, shout out questions and identify mystery scenes.
I'm looking forward to seeing what SanFranPorn Prelinger has in store for us this time around. The talk happens Friday, December 4th at The Herbst Theater. For ticket information and sales, visit the Long Now Foundation's website.
Here's Rick's DVD of past screenings in the series: Rick Prelinger: Lost Landscapes of San Francisco
Recommended book: Historic Photos of San Francisco
From Amazon

From Powell's