A post at the San Francisco Citizen blog finds no credit for the above map in the print version of 7×7's current magazine – and suspects it might have something to do with the fracas over this thing.
Indeed, I couldn't find a version of the map on 7×7's website, which is odd. But I'm gonna give them a pass because this new map is pretty cool on a couple of fronts.
First, it's bizarre enough to be interesting – the descriptions applied to the various parts of town are an exercise in willful non-sequiter.
But best of all is its use of actual phrenological terms (philoprogenitiveness? C'mon!), and the probable inadvertent nod to our new favorite historical eccentric, Frederick Coombs, a.k.a., George Washington the Second.
Even before he went Cocoa for coo-coo puffs, Coombs wrote and self-published a book on phrenology called Popular Phrenology: Exhibiting the Exact Phrenological Admeasurements of Above Fifty Distinguished and Extraordinary Personages, of Both Sexes with Skulls of the Various Nations of the World
. You can't do much better than that in the "pseudoscience as prelude to insanity" department.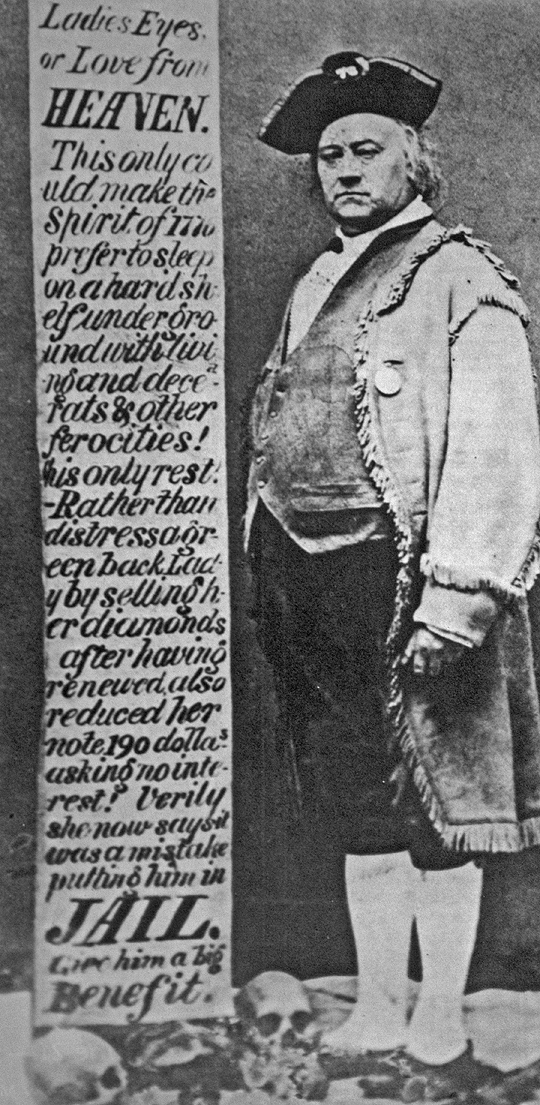 Note the skulls. Awesome.
So, hats off to 7×7. (They do lose points, however, for the offensive profile of the goateed hippie that defines the edge of the map.)