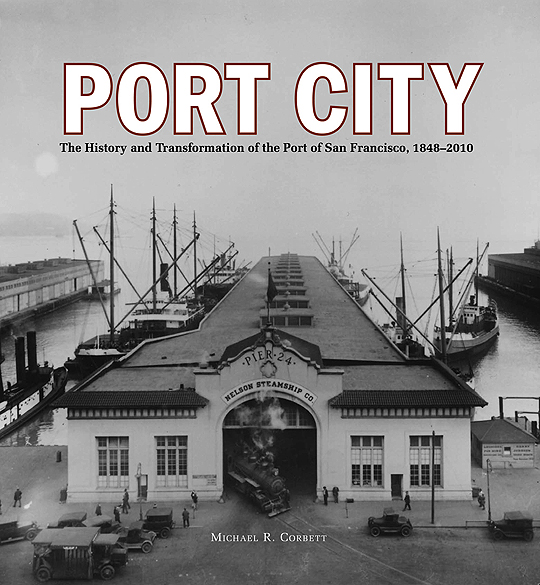 California Historical Society is hosting a panel discussion of pure history porn. (Just look at that not-so-subliminal cover image.) The topic: "how the San Francisco port shaped the city and how the city shaped the port."
Michael Corbett, Tim Kelley, Chris VerPlanck and Jim Delgado (author of "Gold Rush Port" and Chief Marine Archaeologist for NOAA) … will discuss the port's role in shaping urban form as well as influencing its social and labor history. Through landfill, wharfs, seawalls and pier buildings, the port changed San Francisco's physical form while serving as a conduit for the movement of goods and people into and out of the city since the 1850's. Businesses located their offices near the port to house management while workers labored at the wharf loading and unloading goods from ships, driving the city's economy and underpinning its civic life.
I'll be there. Come out and say hi, and bring all the Freudian references you can gather.
Tuesday, March 22, 2011 6:00 p.m. – 8:00 p.m.
Port City Book Launch, Panel Discussion and Reception
California Historical Society
FREE
Space is limited. Please RSVP to 415.357.1848, ext. 233 or rtorrey@calhist.org