Warholian Video on Banksy Chinatown Bomb – Also, Police are NOT Investigating
Troy Holden took a photo of a sign tacked up next to the Chinatown Banksy piece. A friend has translated it as:
Please don't file a police complaint, the cops are investigating and it will be taken down soon.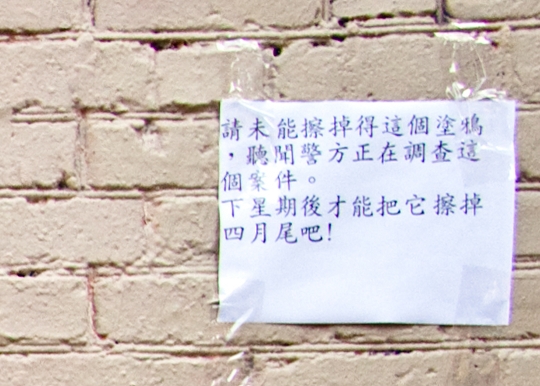 A quick call to the police indicates no report and no investigation. According to Sgt. Vinnie Catanzaro:
I'm not aware of any issue that has come up.
So, who posted this, and why?
ALSO, here's a cool new video from the site that broke this story yesterday:
Here's their very detailed Flickr set.