San Francisco Streetcars Rusting in Missouri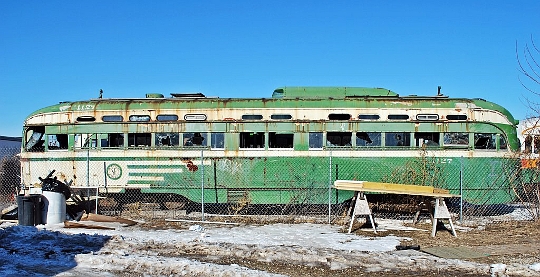 Photo by Scott Tiek
This is a twisted tale of sequential tragedies ending in this snow-bound cemetery for historic San Francisco light rail cars. Well, the cars supposedly originated in St. Louis back in 1946 before coming to SF in 1950s, so they've sort of come home to die (though the shot above was taken in St. Charles, MO).
Along the way, the streetcars did a stint in South Lake Tahoe.
I'll let the reader navigate the ins and outs of this story, but it involves lots of snow, streetcars as sushi bars, pre-recession business deals, and oxidized metals.
The one upside: the photography.
(Spotted @)