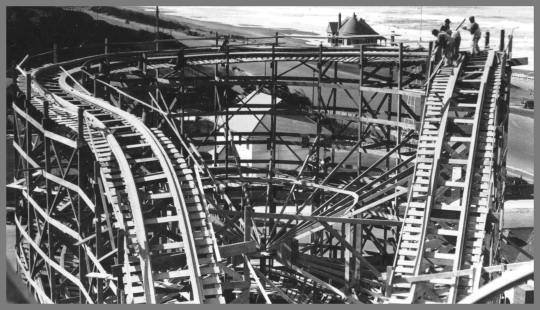 This now-extinct amusement park at Ocean Beach was established in the 1880s and dismantled in 1972. It has a rich, weird history. Rick Prelinger unveiled some great amateur footage in his latest Lost Landscapes screening in December.
On March 16th, the Balboa Theater will premier a full-length documentary about the park by Tom Wyrsch.
Gone now for more than 3 decades, it remains one of the city's lost treasures. Go back in time to see Laffing Sal, the Fun House, the Carousel, the Big Dipper, the Diving Bell, Dark Mystery, Limbo, Fun-tier Town, and much, much more, all through the eyes of the people that were there. The first and only documentary ever made about Playland.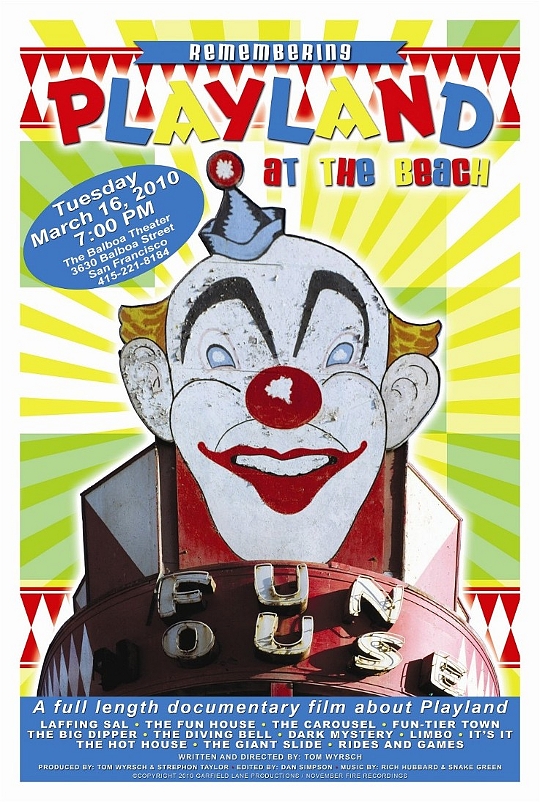 (Spotted @SF_Explorers)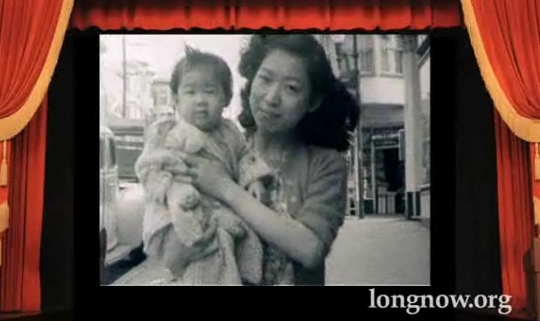 In case you missed Rick Prelinger's excellent screening of mostly amateur-shot archival footage back in December, Fora.tv has put it online in its entirety. Watch it:
To navigate a list of chapters, go to the Fora.tv site.
I spent Christmas this year with my fiance's family in Southampton, PA. Her dad pulled out a DVD of some footage he took on one of the earliest VHS vidcams (a Hitachi) that chronicled a trip around Japan in 1983 when they lived there. This clip is from the small neighborhood in Tokyo - Hatsudai - where they were living.
The 27-year-old footage of snowman-building kids, lanterns, tight quarters, and a thick collection of snow, really evoke the feeling of Winter and Christmas for me. I also love the ambient sound.
Below is the same street today with images grabbed off Google Streetview:
(Thanks, Bob!)