Ticket Giveaway: 'Lost Landscapes of San Francisco' Screening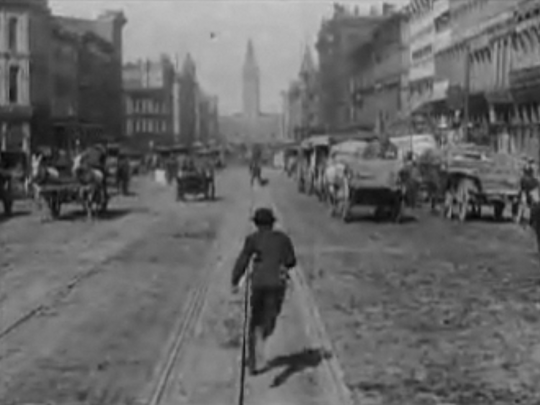 The Long Now foundation has generously offered Spots Unknown readers two free tickets to Rick Prelinger's upcoming presentation of previously-unseen archival footage of a lost San Francisco. It happens on Friday, December 4th at the Herbst Theatre. If you're in town then, and want to go, read on…

UPDATE: The giveaway is now closed. Thanks to all who submitted images to the Flickr pool.
Here's how the selection process worked:
Submit images or videos to our newly-established Flickr pool. They can be anything that represents an interpretation of the theme of this website. So click around and get a feel for what's been posted already, especially in terms of photos, though inspiration can come from anything.
Post as many images as you like. In fact, quantity will be one way in which we judge the winner. But so will quality!
The winners will be contacted on or before Monday, November 30th. We'll contact you through Flickr and announce it on the site once you confirm that you can attend. (We'll also contact several runners up, and if 24 hours passes and either of the winners hasn't gotten back to us, we'll pick more.)
Here's how to add a photo to a Flickr group (assuming you have a free Flickr account).
I look forward to seeing what you guys cook up, and hanging out at the screening!