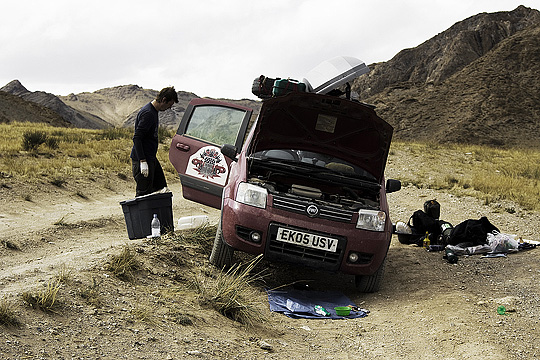 It took two of us 11 days in a 1.2L Fiat Panda to get from the Russian border to the capital city of Ulaanbaatar, but you can do it in 4 minutes thanks to the dashboard cam that recorded it all. Experience the roadlessness, the bandits, the breakdowns, the yaks, and the camels, without ever having to figure out how to steer and shift a right-driving mini-car through some of the remotest land on the planet. And see it out the windshield just like we did.
The trip started last July with us flying from San Francisco to London and buying a car to run in the Mongol Rally. The next video will take you from England to the border of Mongolia - 40 days of driving in 5 minutes - under the British Channel, over the Caspian Sea, through Eastern Europe, Turkey, most of the 'Stans (Kazakhstan!), and Russia.
During that long haul, my teammate and I talked about doing something in America. And so, this summer I'm organizing a car rally here in the States, a road trip where each team goes on its own route of discovery armed with cameras and mobile technology, and they all meet up for a party at the geographic center of the country (it's in Kansas). Follow it online, or join in!
The town is called Giresun. This time lapse video is from the second night of Ramazan. The call to prayer is being sent out from the minaret glowing green on the left.
Here are my photos, and here is the site for my team's Mongolia trip, where you can track us in real time.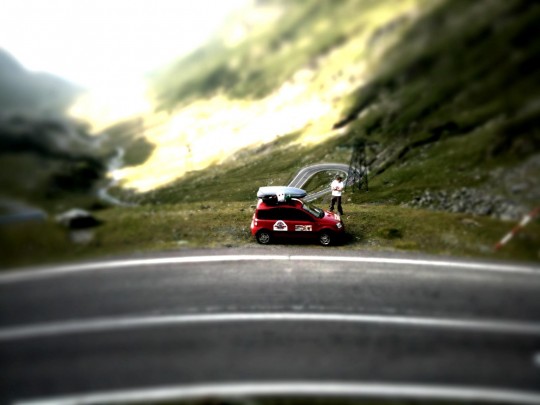 Here are a few shots I've kept from the trip so far.
We have a Spot GPS strictly for tracking our progress and gathering data about our trip, but we navigating the old fashioned way - with bad maps and lots of u-turns.
You can follow us at the blog, or on Facebook.
For access to all of my photos and videos, friend me. (I'm posting primarily to FB for now to save on redundant uploading.)
Things will only get weirder from here.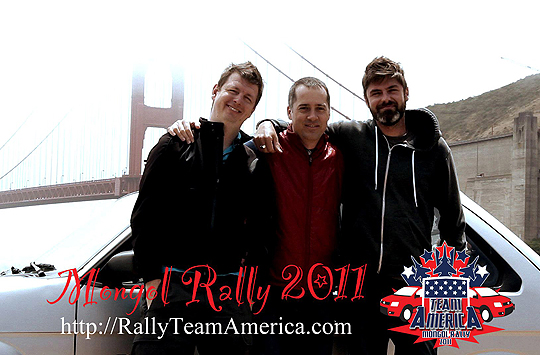 So, this is happening, folks. I leave on Monday.
As if the site wasn't quiet enough recently, I'm leaving Monday for a road trip from London across Central Asia without GPS navigation.
You can follow our progress (or lack thereof) as we bring irony to such countries as Azerbaijan, Turkmenistan, Kyrgyzstan, Kazakhstan, and yes, Mongolia, here:
Also, the Facebook page.
This is a 10,000-mile trip for charity, so if you'd like to donate to the cause, you'll find prominent links in both places, especially the blog.
Believe it or not, there are about 5 other teams from the Bay Area participating in the Mongol Rally this year, so we hope to meet up with them along the way.
If anyone out there has ever been to this part of the world and would like to drop some knowledge on someone who's never been to Asia, please do so. And watch for media of the adventure shortly after my return in early to mid-September.
Here's a silly little video we put together to psych ourselves up: