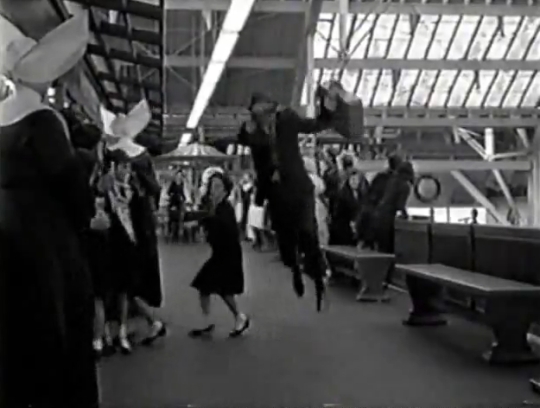 Sure, we've got Bullitt, Dirty Harry, Streets of San Francisco, and Trauma. But hot damn, if this isn't the awesomest use of a San Francisco setting for a film sequence I've seen yet…
It's from the 1958 noir, The Lineup, and I challenge you to watch to the end of this 9-minute collection of clips. I promise you, if you haven't seen it before, the reward is tremendous.
Not only do you get to see the outside and inside of the Sutro Baths just 8 years before they burned down during demolition, but what's happening in these shots is downright fascinating. I won't spoil it except to say it involves one terribly sketchy Eli Wallach, a mysterious dude in a wheelchair, a cop, a blimp, and nuns.
Oh, and a climactic act of violence that has to be seen to be believed.
Part of me now wants to see the whole movie
, but part of me just wants to hold in my memory the jarring assembly of clips below as a unified and complete work in itself. Check it out: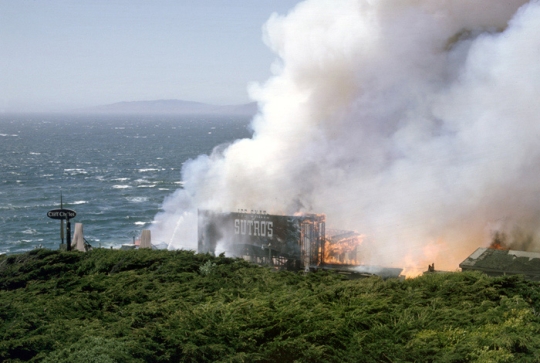 Sutro Baths fire, 1966. Photo Copyright Brad Schram
(Video Spotted @)